A Top Automotive Training Equipment

Manufacturer

From China
Leading Automotive Training Manufacturer for The Education Machine Industry.
Established in 2014, Guangdong Zhongcai Education Equipment Co., Ltd. is a reputable manufacturer specializing in automotive education equipment. Our core focus lies in the research, development, production, and sales of cutting-edge automotive teaching equipment products. Backed by a seasoned production team, we take pride in crafting a wide range of high-quality automotive teaching equipment tailored to meet the demands of modern education. Our commitment to quality and innovation has earned us a solid reputation in the industry.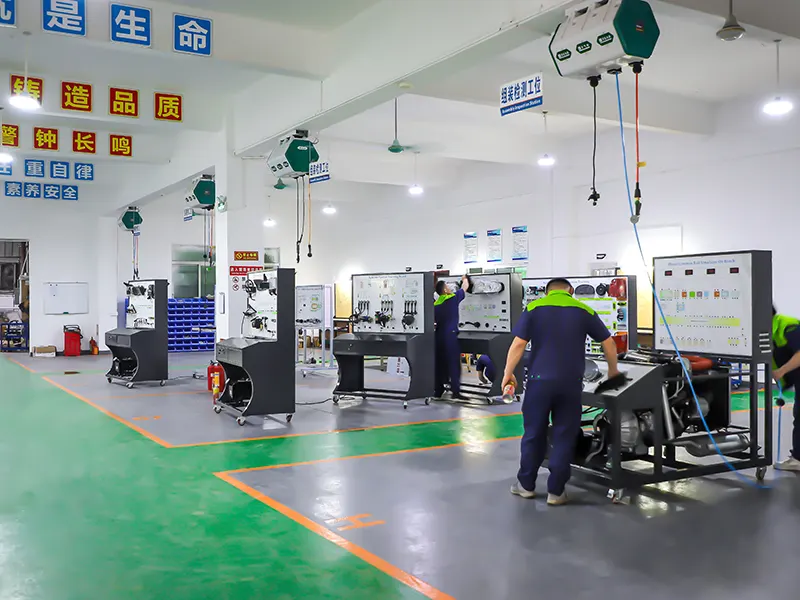 At Zhongcai, our mission is to relentlessly pursue our clients' objectives and deliver innovative solutions that comprehensively address their needs. With a remarkable track record spanning over 10 years, we have garnered 50+ patents and earned the trust of numerous businesses. Our dedicated team will keep focous on automotive training equipment and remains committed to delivering flawless services with unparalleled precision, transforming your ideas into tangible realities.
Guangdong Zhongcai Education Equipment Co., Ltd
Experience Excellence in Automotive Teaching Equipment Today!